Take debriefing to the next level with the free to use Driver APP
Still debriefing your drivers on paper? Waiting for reports to arrive, printing them out, not to mention waiting to catch the drivers.
With the electronic driver debrief service the driver has full visibility of any infringements including potential fixed penalties in the dedicated single sign-on Driver APP.
The Driver Performance service allows online & mobile management of driver performance.
Managers also have a dedicated app that uses the same account details as their website account, again meaning only one login. This gives the manager access to their drivers infringements and also a user-friendly web-based dashboard, this allows you to prioritise by exception.
Keypoints:
Securely accessed using the drivers unique Username & 4 digit PIN
Easy to understand and use makes debriefing a doddle.
Drivers & managers do not have to be together meaning infringements are dealt with, addressed & resolved more effectively.
Two-way resolutions – Drivers can respond to managers ensuring that debriefing is completed quickly.
Our Performance service is used in conjunction with our Tachograph Analysis at no extra cost!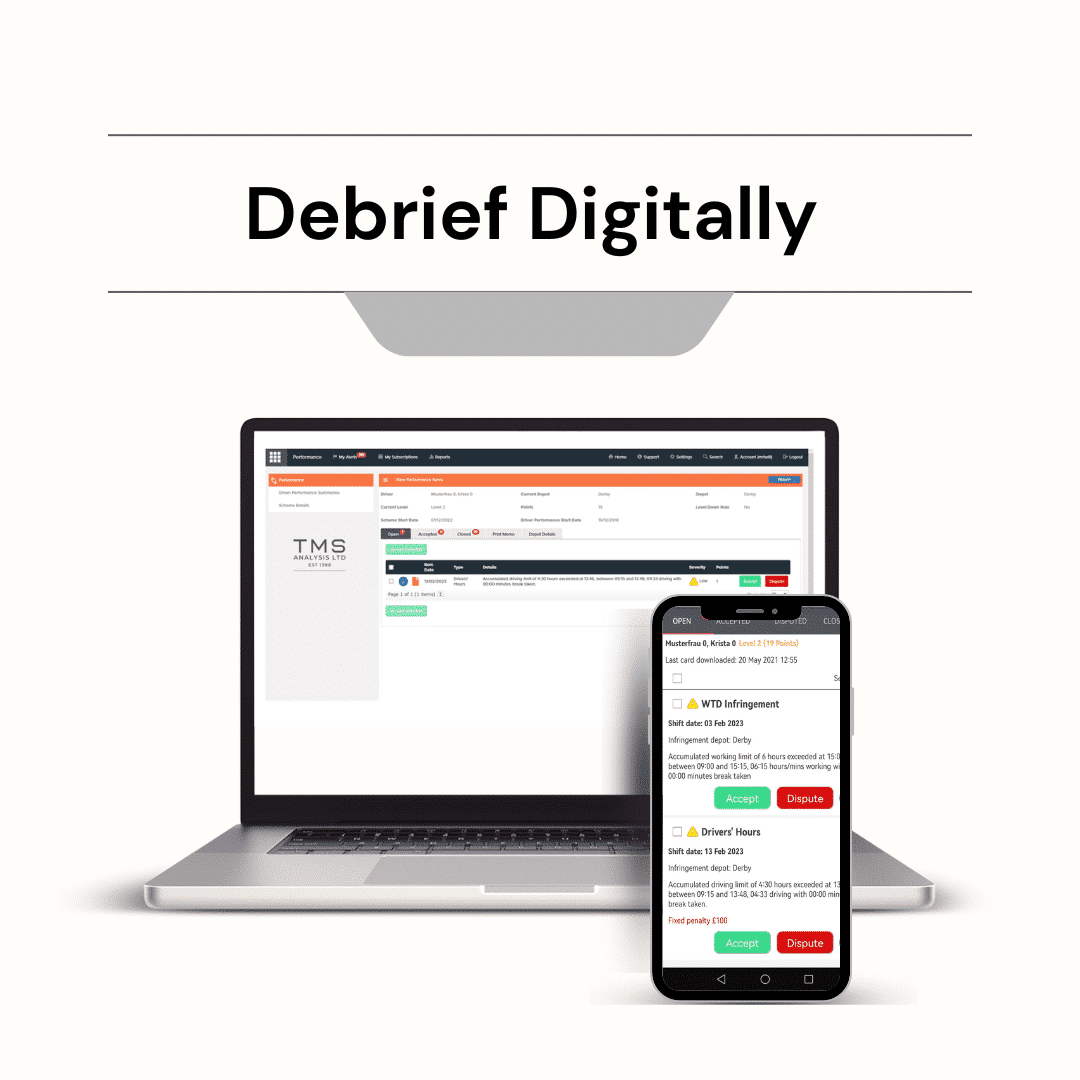 The compliance solution for all aspects of vehicle checking and reporting. User friendly interface...
read more