Stay compliant by checking your drivers licences in the same platform as the rest of your compliance tools.
Integrated Licence Checking makes it easy for you to monitor performance, comply with legal requirements and most importantly keep your drivers on the road regardless of what sort of vehicle they are driving.
Keypoints:
Enables you to actively manage driving licence eligibility ensuring driver risk is reduced and compliance is assured
Automatic scheduling of driving licence rechecks without the need for human intervention, saving you time and money
Our Licence Check service uses data supplied by the DVLA
Full driver consent process, either with paper D906 mandate or with e-consent option, which is valid for three years.  Ensuring data protection compliancy
Licences checked for current endorsements, penalty points and convictions.  Identifies and monitors "high risk" drivers
Triggers comprehensive notifications and immediate warnings keeping you "in the know" about your drivers at all times
Pay per check – no sign up fees or commitments
Single sign-on
Interactive dashboard highlighting high risk drivers, licence warnings, medical warnings and items needing immediate attention
Automated emailed reports & alerts
Grey Fleet monitoring is also available with automated weekly vehicle checks, including vehicle tax and MOT.  Insurance checks and verification available.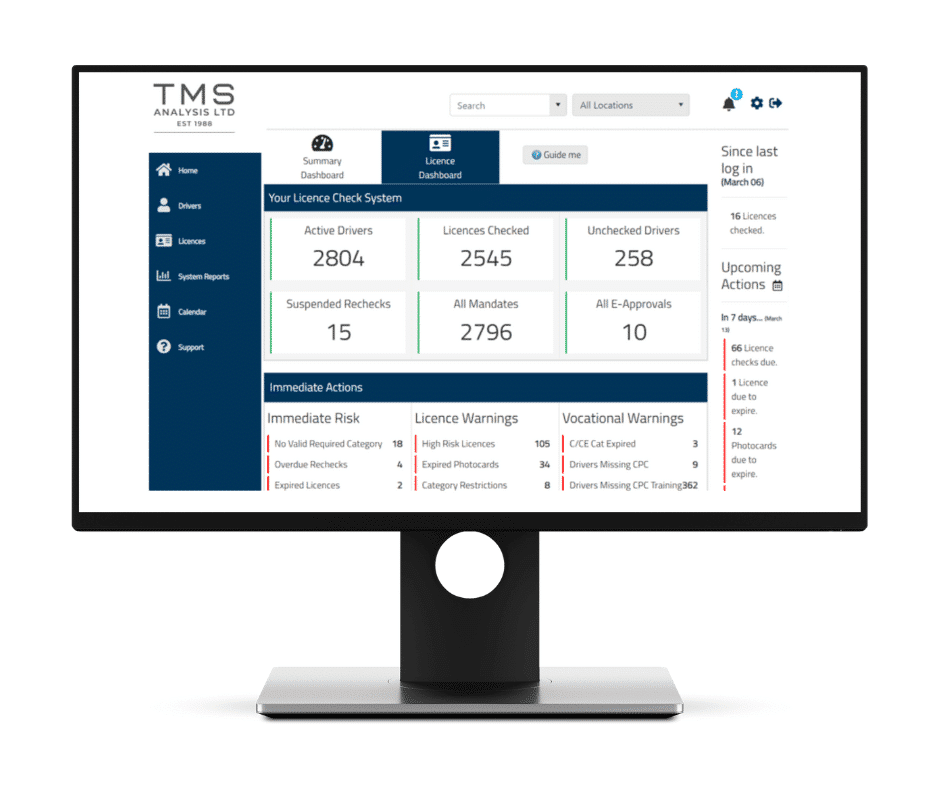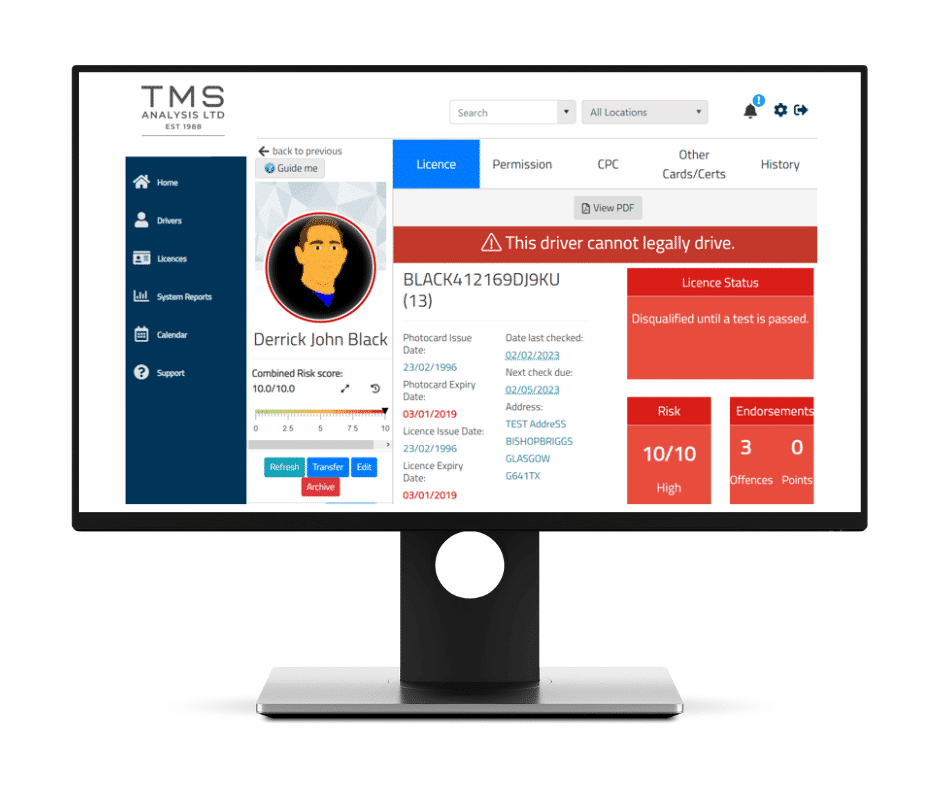 The compliance solution for all aspects of vehicle checking and reporting. User friendly interface...
read more